A wide-ranging government report on how faith groups engage in society has been published, concluding that religion is alive and well and thriving. "Does the Government Do God?" was discussed in this RMC briefing with its author, the outgoing government faith engagement adviser Colin Bloom. It was a project which began nearly four years ago when Covid exposed weaknesses in the relationship between the government and faith groups, at a time when they were needed to communicate with and help people at the grassroots of society.
The report considers areas where religion intersects with public life and makes 22 recommendations for change. It proposes religious literacy, paying attention to the freedom of religion or belief in the UK, tackling faith extremism, preventing radicalisation in prison, bolstering religious education, regulating schools which provide religious instruction, and preventing forced marriage.
Colin Bloom is leaving his role in a few weeks and another recommendation is to create an independent faith champion at the heart of government, with a well-resourced core team of civil servants and experts able to support the Prime Minister's special envoy for freedom of religion or belief.
Hosted by Ruth Peacock, our panel was:
Tim Farron, Liberal Democrat MP
Rev Lord Leslie Griffiths, Methodist minister and Labour peer
Dr Azim Ahmed, Secretary General of the Muslim Council of Wales and Deputy Head of Islam UK Centre, University of Wales
Hardeep Singh, Sikh commentator and journalist
Jeremy Simmons, Policy and Programme Officer, FaithAction
Laura Marks, inter-faith social activist, policy adviser, writer and media commentator
Dr Kathryn Wright, CEO Culham St Gabriel's Trust
To join future RMC briefings, join our mailing list here >>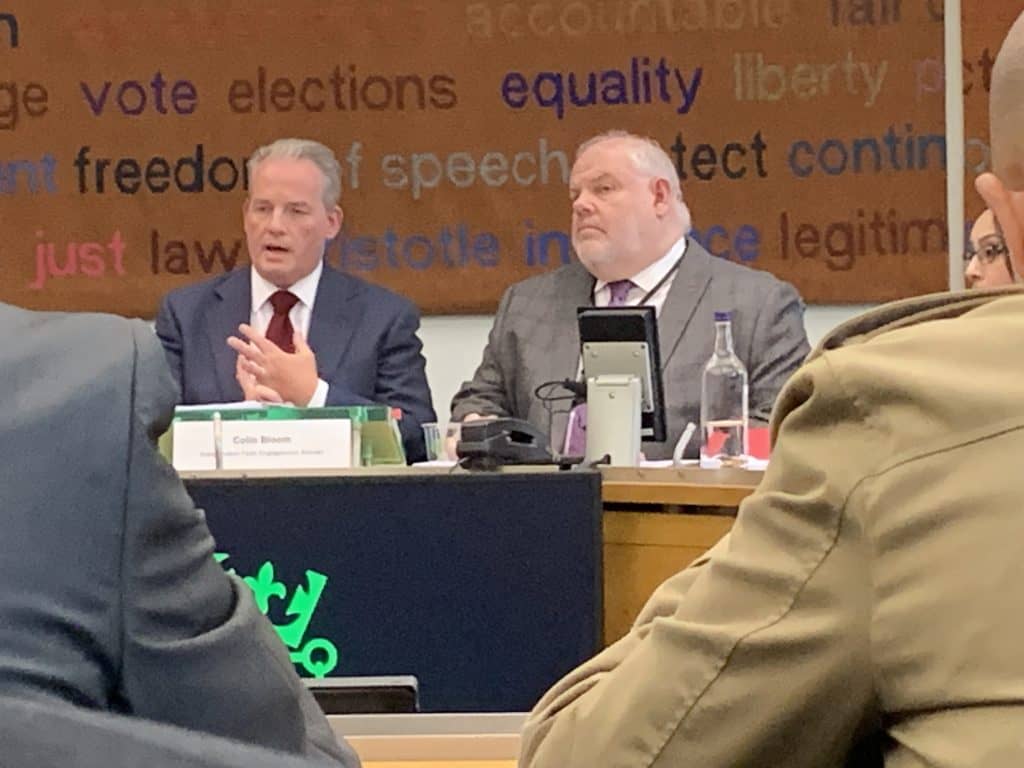 Head of faith engagement report urges government: be bold
Report outlines 22 recommendations to improve the relationship between faith groups and national and local government
Full Briefing Video
We live tweet all of our briefings – find us at @relmedcentre