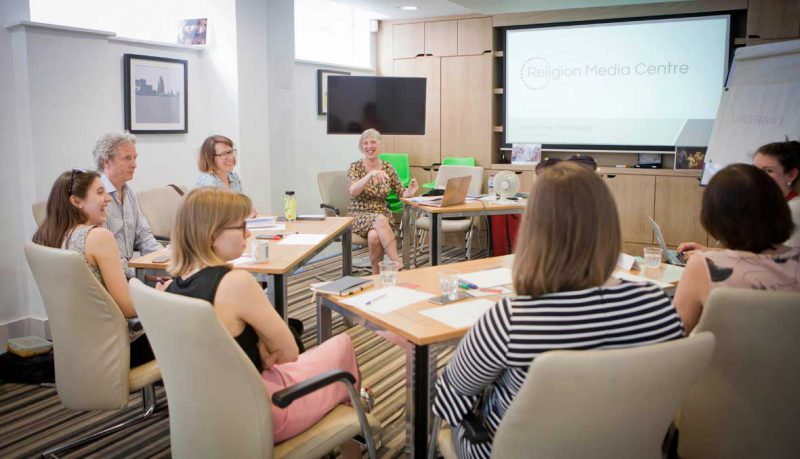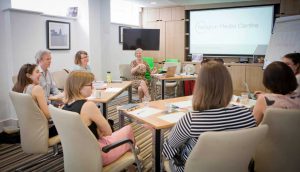 TRAINING
We all want rich and engaging stories that increase people's understanding of the world around us – so it is in everyone's interest that we share expertise and work to fill gaps in skills, understanding and knowledge.
The Religion Media Centre works with journalists and faith groups so they can better understand the key issues and one another. Our courses are led by experienced journalists and trainers.
For journalists
We offer a variety of courses to enable journalists to learn more about religious and non-religious world views in Britain, to enable a deeper understanding of the variety of beliefs and to improve religious literacy in the media.
We have a course, Reporting Religion in Britain, which gives an overview of beliefs and organisation of faith groups, alongside challenges in reporting religion, such as language, balance and fair representation.
Academics and journalists have pooled skills to offer a range of half-day or evening courses on different faiths and beliefs, including Christianity, Judaism, Islam, Hinduism, the Sikh Tradition and Non-religion.
The courses look at faith, how people lead their lives, the source of their motivation and how their beliefs interact with wider culture and society.
For faith groups and commentators
We offer media training courses for faith groups and commentators, to give greater understanding of how the media works and opportunities to practise media skills.
Courses are usually held in central London, although we are planning to deliver some elsewhere in the UK in the next year. Keep watching this website for details.
Images below are from two of our recent courses: a Reporting Religion session with Press Association trainee journalists and a Reporting Christianity in Britain course in late 2018, working with journalists and experts to improve understanding of the issues behind some headlines.