The Pope's visit to Iraq is the riskiest trip that he has taken, because of the impact of Covid and the security situation, a Religion Media Centre briefing was told. His itinerary includes visits to the beleaguered Christian population in the north, politicians in Baghdad and the Grand Ayatollah Ali al-Sistani, the Shia religious leader of Iraq, in Najaf. The Vatican described the trip as "an act of love".
Christopher Lamb, Vatican correspondent for The Tablet, discussed the significance of the trip with Professor Sajjad Rizvi, director of the Centre for the Study of Islam at Exeter University and Julia Bicknell, Director of World Watch Monitor.
The conversation included Edwin Shuker, vice-president of the Board of Deputies of British Jews; and Rabee al-Hafidh, a spokesman for the British-based Mosul Foundation.
To join RMC briefings email [email protected]
REPORT: Iraq trip is a risky one, but the Pope thinks it's worth it as 'an act of love'
The papal visit was "on the wrong side of the struggle"

Rabee al-Hafidh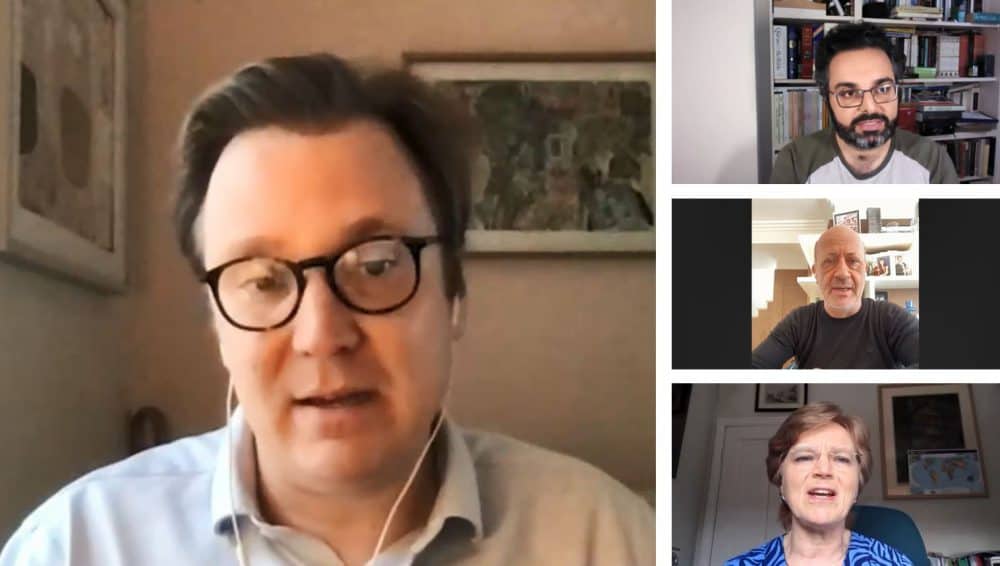 FULL BRIEFING YOUTUBE VIDEO
---