By Tim Wyatt
Living in Love and Faith is a major project in the Church of England exploring sexuality, gender and marriage. It began in 2017 and published a suite of resources and research in 2020, although without proposing any policy changes to church teaching or practice
What is the background to Living in Love and Faith?
Although debates within the Church of England around sexuality date back to the 1950s, the roots of Living in Love and Faith (LLF) lie in the church's response to the legalisation of same-sex marriage. In 2013 as the legislation (which forbade the church from opting in to offer gay weddings) worked its way through parliament, the church's Pilling Report was published.
It explored issues around sexuality, marriage and homophobia, but did not put forward any new doctrine. It did, however, recommend clergy be allowed to offer public services to "mark" same-sex relationships and called for several years of "facilitated conversations" between both sides in the church to discern a way forward.
About 700 clergy and lay people across the C of E took part in the "shared conversations" called for by the Pilling Report from 2014 to 2016. These saw small groups from each diocese spend a weekend at a time at an hotel or conference centre being led through discussions on sexuality by professional facilitators to understand better each side's position.
In response to the shared conversations, the bishops concluded there would be no change to the church's doctrine on sex or marriage. It called for a new teaching document to be produced by the bishops offering guidance on same-sex relationships, aiming to allow "maximum freedom" without changing doctrine.
How did LLF start?
In an unusual move, the General Synod of the Church of England voted in 2017 against the bishops' proposal, after a campaign by pro-LGBTQ+ campaigners to register dissatisfaction with the hierarchy. In response, the bishops pressed on with their plan for a new document — which was later titled Living in Love and Faith — although it was tweaked to become not a proposed solution to the division on sexuality, but instead a series of resources on theology, sociology, history and science to help the church properly understand the issues.
A parallel process was also launched produce pastoral guidelines to shape how clergy and parishes could care for LGBTQ+ people within the existing doctrine.
What was involved in the LLF process?
Although the process was to be led by a group of bishops, they gathered a large group of priests, lay people, theologians, scientists and others (including many from the LGBTQ+ community) into four workstreams looking at:
Biblical studies
Theology
History
Social and biological sciences
The various groups met regularly to discuss ideas, share research and produced many papers and reports. This work was then fed back into a central co-ordinating group chaired by the Bishop of Coventry, the Rt Rev Christopher Cocksworth.
Although the LLF work mostly carried on behind closed doors, the synod was updated about progress throughout 2018 and 2019. At one such update, members were told LLF meetings had seen "eruptions of anger, sometimes with tears of frustration and confusion, sometimes with moments of epiphany".
However, over time it became clear that LLF was not going to coalesce around a consensus view on how the church should proceed, and on several occasions senior bishops made it clear all they would produce were a suite of resources to fuel more thinking and learning in the broader church.
This has led some critics, both liberals calling for reforms and conservatives trying to hold the line, to accuse the bishops of simply kicking the can down the road to avoid a divisive final debate on sexuality.
What did LLF finally publish?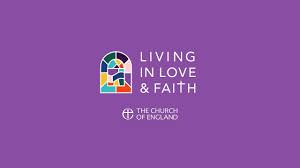 LLF was meant to be released in July 2020 at a meeting of the synod, but this was scrapped because of the coronavirus pandemic. It was eventually published in November that year primarily as a book, but with an attached website, podcasts, leaflets and other resources.
Anglicans were urged to use the resources to go on a journey of "discernment" to figure out what God was calling the Church of England to do regarding questions about sexuality, marriage and gender.
The book begins by sketching out some basic and uncontested ideas about Christian teaching on life and marriage, before then going on to examine what is going on in the contemporary world regarding marriage, divorce, singleness, gender and identity. It also summarises modern scientific thinking on sexual orientation and gender dysphoria before surveying the history of Anglican positions on sexuality.
It also tackles biblical teaching and explores chastity, celibacy and sex, while conceding there was no agreement among the authors around a single approach to these issues. It also covers different ideas around where authority and power is held in the church, different understandings of how to respond to biblical texts, and previous disagreements within Anglicanism such as rows over polygamy.
Dotted in between the chapters are a series of personal testimonies as well as conversations between members of the LLF groups debating the various issues.
What was the response to LLF?
Most of the various campaigning groups gave the resources a cautious welcome, partly because LLF's authors did not make any outright recommendation on policy decisions that could be disagreed with.
However, this fragile peace was swiftly broken after the publication of a 30-minute video by the Church of England Evangelical Council (CEEC) called The Beautiful Story. This laid out the traditional evangelical view that sex was only for marriage, and marriage could take place only between one man and one woman, although it did concede the church had acted in homophobic ways in the past.
The speakers in the video, which included bishops and members of the LLF committees, warned that evangelicals would be forced to look for "alternative solutions" within the C of E if the church ended up changing its doctrine and teaching on sexuality as a result of LLF.
The Beautiful Story provoked a fierce and critical response from some in the church, who accused the CEEC of trying to shut down the LLF debates and of misrepresenting liberal views.
About the same time, the hardline conservative evangelical pressure group Christian Concern posted a video discussing LLF and attacking it as promoting same-sex marriage and homosexuality. This, too. provoked an angry backlash and was even reported to the police as a hate crime and brought up at the next meeting of the synod.
Where is living in Love and Faith now?
The deadline for the responses to the Living in Love and Faith report is April 2022. The bishops will finalise their proposals by December 2022 and the General Synod will vote in February 2023.
Tim Wyatt is a freelance religion and social affairs journalist
Further reading
The Living in Love and Faith website
The LLF book